Amazing Crayon Drawing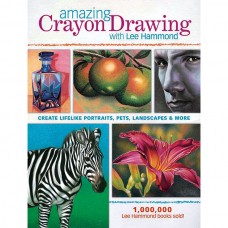 By Lee Hammond. Grade 4 and up.
Combine the familiar charm of crayons with advanced art techniques for surprisingly realistic results. This book includes 29 step-by-step demonstrations that cover a wide range of subjects, including still life, landscapes, animals, and people. Simple blending, layering, and burnishing techniques translate into remarkably realistic drawings. Features 250 color illustrations. 112 pages, 8-1/2" x 11". Copyright 2010.


| #Item | Product | Qty |
| --- | --- | --- |
| 9730420 | Amazing Crayon Drawing : In Stock | |
Also Consider