Aboriginal Art: How to Create It - DVD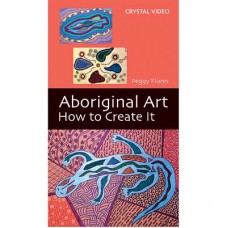 24 minutes. Grades K-8.
Teacher Peggy Flores shows examples of aboriginal dream pictures and X-ray art, and explains how dots are an important part of the paintings. She shows how to create different dream paintings and three X-ray paintings using different media and simple supplies. The importance of the elements and principles of design in making aboriginal art is demonstrated. Student examples are also shown. Copyright 2005.


| #Item | Product | Qty |
| --- | --- | --- |
| 9725566 | Aboriginal Art: How to Create It - DVD : In Stock | |
Also Consider