Adventures in Modern Painting Prints - Set of 5, 22" x 28"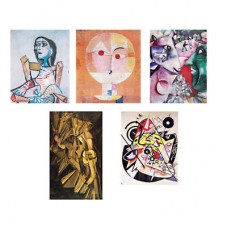 Titles include: Klee (Head of a Man); Kandinsky (The White Dot); Picasso (Portrait of a Woman); and Duchamp (Nude Descending a Staircase). Also includes an information booklet.

*NOTE: Prints in each set subject to change due to availability.


| #Item | Product | Qty |
| --- | --- | --- |
| 4100158 | Adventures in Modern Painting Prints - Set of 5, 22" x 28" : In Stock | |
Also Consider