Art Concepts Time Line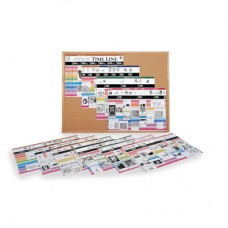 Crystal Productions.
The only time line that clearly shows how shape, space, value, perspective, texture, and other art concepts have been used by master artists. Shows how art concepts have evolved over time and compares art from different cultures during the same time period. Also includes music, architecture, religion, and world-changing events. Set of 10, 19" x 26" posters.

| #Item | Product | Qty |
| --- | --- | --- |
| 9709602 | Art Concepts Time Line : In Stock | |
Also Consider