Cardio Kids™ Junior Fitness Machine - Rower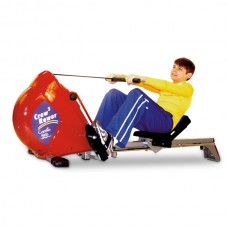 Easy-to-use cardio machine sized perfectly to provide an effective, safe workout for younger children. Features a heavy-duty powder-coated steel frame, commercial components, and high-quality sealed bearings. Durable equipment comes fully assembled and ready for years of intensive usage. Includes aerobic charts, muscle posters, and station cards that help teach the movement and highlight the muscle groups being worked. Exceeds ASTM and CPSC guidelines. Ages 10-14. Shipped directly from factory. Allow extra delivery time.

This classic piece of equipment features a computer with data display. Max. load 225 lbs. Measures 82" L x 24" W x 42" H.


| #Item | Product | Qty |
| --- | --- | --- |
| Z46073J | Cardio Kids™ Junior Fitness Machine - Rower : In Stock | |
Also Consider