100 Ways to Use Gym Mats in Physical Education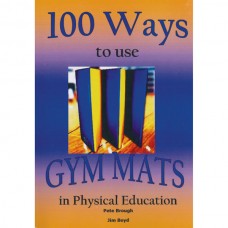 By Jim Boyd and Pete Brough.
Takes an ordinary gym mat and turns it into a workout, game, or fitness activity. It provides lessons, warm-ups, fitness routines, and cool downs while using ordinary gym mats for any unit being taught in physical education. Improve fitness scores by increasing cardiovascular endurance, muscular strength, and flexibility just by using gym mats. 182 pages. Copyright 2010.


| #Item | Product | Qty |
| --- | --- | --- |
| PE07842(X)E | 100 Ways to Use Gym Mats in Physical Education : In Stock | |
Also Consider